ALBUQUERQUE — Blue Cross and Blue Shield of New Mexico (BCBSNM), the largest customer-owned health insurer in the state, has appointed Nancy Smith-Leslie as the new vice president of New Mexico Medicaid. She succeeds Sharon Huerta, who will retire May 5. Smith-Leslie will be responsible for the strategic direction and overall operations for the New Mexico Medicaid division and will be based out of BCBSNM's Albuquerque office.
"As a long-standing Medicaid provider in New Mexico, we are pleased to have Nancy Smith-Leslie join our team, as we leverage her experience and expertise to provide the best care and services to our members," said Janice Torrez, BCBSNM president. "We are committed to New Mexico and all our members and having Nancy on our team will help drive that forward."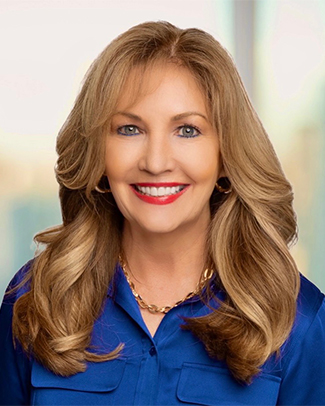 Smith-Leslie brings more than 20 years of experience in health care policy, programs, and operations. In her previous role as the State of New Mexico's Medicaid director, Smith-Leslie was responsible for the state's Medicaid operations and strategic initiatives, serving more than 850,000 Medicaid members.
"I am honored to serve as BCBSNM's new vice president of New Mexico Medicaid where I will continue to drive access to the highest quality of care and services for our Medicaid members," said Smith-Leslie. "I look forward to bringing my national and local experience to the BCBSNM Medicaid team, working in partnership with the state to advance key priorities, including minimal coverage loss, as the public health emergency ends and eligibility redeterminations resume."
Smith-Leslie earned an undergraduate degree from Ohio University and is an accomplished fellow in the Medicaid Leadership Institute, sponsored by the National Governors Association and the Center for Health Care Strategies.
###
About Blue Cross and Blue Shield of New Mexico
Blue Cross and Blue Shield of New Mexico is the largest commercial health insurer in New Mexico with 700,000 New Mexicans carrying a Blue Cross and Blue Shield card. Since 1940, BCBSNM has been committed to promoting the health and wellness of its members and communities through accessible, cost-effective, quality health care. BCBSNM is a Division of Health Care Service Corporation, the country's largest customer-owned health insurer and fourth largest health insurer overall. Health Care Service Corporation is a Mutual Legal Reserve Company and an Independent Licensee of the Blue Cross and Blue Shield Association.